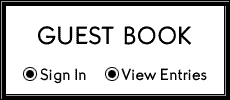 From:  Kim L. 

Subject: Our Buddy

Hi Robin!

Attached please find a copy of my two daughters, Abby (almost 5) & Ashleigh (2), with their new dog Buddy and the Easter Bunny.  

Our daughters just love their new puppy. They play with him from the moment they wake up to the time they go to bed at night.  Each morning is fresh and new to them and they just can't wait to go out of their rooms to see Buddy.

Robin, I cannot express how pleased we are with Buddy.  He is a such a wonderful dog.  So lovable & playful & well behaved.  He is really settling in to his new home environment.  

He ventures out & about the 

house checking out his new 

surroundings. He likes it 

when we take him outside 

(when it's not raining!  

Oh, the rain!) and races 

around the grass.  Too cute. 

 He is a wonderful addition 

to our family and we look 

forward to many, many 

happy years with him.

Thanks,

Kim, Fred, Abby & Ashleigh

From: Lisa 

Subject: Luca update

Robin, words can not express how our Lil Luca has brought so much joy to the whole family!! This is a pic of him and his Grandfather!!!

We went for our second shot today and he is 4.7 lbs heart great, all is great!!! He is the best behaved little boy, you are a true and gifted breeder!!! 

Luca had adjusted so very fast 

and well, I know that has to do 

with your professional  way of 

breeding!!! We would 

recommend anyone that we 

know to you!!! 

Thank you so much again

 our home is overflowing 

with joy brought 

by Our Lil luca!!!!!

From: Shannon  

Hi Robin,

Lovey is adjusting quite well! Kudos to you, because he's very socialized, and has great temperament for such a little one! He enjoys the excitement of getting ready for the day, each morning. After we bring Santino to school (kids love when he comes into class to say good morning!), he sleeps in Santino's carseat, and comes to work with me. He already knows and loves the office; he eats and sleeps under my desk or in our secretary's lap. The patients call him our "therapy dog," and- most of all- he loves the doctor. I've noticed he definitely gravitates toward men. Interesting!

Take care and God Bless,

Shannon & Santino 

From: Lisa 

Subject: Ruby's 1st night!!!!

 Hi Robin! 

I just wanted you to know that Ruby had an EXCELLENT first night in her new home!! Right when she got out of the truck, she peed in the snow....then we brought her in and watched her 

trot around exploring her new 

surroundings…. 

Anyways, we did the bells and 

kept taking her out and she went 

ALMOST every time!!! Never ONCE 

in the house!!!! The most surprising 

thing was, when it was night-night 

time, we put her in her crate in our bedroom and she whined for about 2mins. then fell asleep (I expected whimpering all night long like my last puppy) until I needed to get up to use the restroom at 2am where she was then silently staring at me sitting upright! I took her out and she peed again and then back in the crate she went with about 30sec. of crying until she fell fast asleep until 5:30am when I woke up!!! I listened to her chewing her toy!!! I let her out and she peed AND pooped!!!! She is ABSOLUTELY AMAZING!!!!! And is bringing much joy to our home in just the few hours she has been here!!!! Thank you so much Robin!! I can tell she was raised perfectly from the beginning!!!.....Anyways, thanks again!!! 

Lisa

Subject: Lucia's pics

From: yan6061

Good morning Robin

Here are some pics of Luca in his new home, he brings a lot of happiness to my whole family, he is sweet and a smart boy,we really appreciated that you took care of him and trained him very well before. He is an Angel and one of our family member...I will update his pics and the news of him to u,  I will also keep following your website.. I may get second one from you when Luca grow up..Tons of thanks..

Yan 

From: kef1110 

Subject: Our Puppy

Hi Robin,

Back in September we purchased a teddy bear puppy from you. It was the one that was white w/brown markings. The rest where white and black or black. He stood out. I brought my 7 year old son with me. I meant to send you a huge Thank You long ago but as we all know time gets away from us. We named him Cujo and he is a little over 5 months old now. 

Remember they were born on the 4th of July? Anyway, he has been the best puppy ever. We love him so much and of course he is a mamma's boy :) 

Thank you so much. You did a fabulous job. He was no trouble to potty train. I used the bell trick that you told me about. He still rings the bells. I just wanted to let you know that he is doing wonderful and has been the biggest joy to our family. He might be a little spoiled but he is such a good dog. Thank you again and I hope that you and your family have a wonderful holiday.

Kate 

TESTIMONIALS

Here are a few words of praise from   customers:

Posted by Michelle808  

"Robin is very professional and an expert when it comes to the procedures and care of breeding services." 

From: David 

Thank you for fixing me up with these people.......I will always

remember you with love !....

signed  TUGGER ... 

a Happy Camper...!!!"

From: KRISTA 

Date: Tuesday, August 3, 2010

She is the best behaved puppy 

I've ever seen.  Everyone comments 

on how good she is.  

Just wanted to say thank 

you for her.  

She is wonderful! 

From: Joyce  

Hi Robin---how are you?

Bogart and Bentley are over five months old now and full of fun and antics!!! They really enjoy the snow.  Today we got about 

three feet that they Leap 

through .  We were having 

so much fun I didn't stop 

for a picture but here 

they are last weekend in 

their first snow!!  Joyce"

From: Marie 

The Vet was impressed with his overall health and personality!....Manny is the most lovable, loving dog! 

Hugs & love,

Marie 

From: Ronni 

Subject: Bailey - Red Doxie

Hello Robin! We just wanted to 

email you and update you on our 

little sweetheart, Bailey! She's 

doing great and is loving her new 

big sister. They play and snuggle together like they were together from pups! its too cute. Thanks again! We couldn't be happier!

Ronni & Alfonso 

From: Allison 

Subject: Morkie - female(brown dusting) Riley

Hi Robin,

    It's Allison, we got the female 

morkie (brown dustings) from you

 on 10/1/11, we named her Riley 

and I just wanted to give you an

 update. 

I took her to the vet Thursday and she is very healthy!  She is doing very well adjusting to her new home, her sister (Sadie) and her are getting along better every day.  I have attached a few pictures for you as well. Thank you again for everything.  We couldn't be happier with our new baby :)

 From: Michelle 

Everyone at the vet just loves her.  When I take her in she gets passed around for kisses.  They were amazed at how well socialized she was the very first time she went, but I told them that I wasn't surprised because you treated her like your own, not just a dog for sale.

Also, Maggie really enjoyed her raffle prizes!  She was so excited to win!  The people crackers are a big hit.  Thank you!

Thank you so much for 

Maggie.  She has really 

helped heal 

my broken heart.

Happy New Year!

Michelle 

From: Cathy

Subject:Dachshund tweeny female long hair

Hi Robin...We named her Emma Katherine and we are totally in love with her, she adjusted fabulous and we couldn't be happier. Thank you Cathy and Tim

From: Lee 

Subject: Bou, the black Chihuahua

Hi Robin,

I thought I'd give you an update on Bou. He went to the vet for a quick check-up and was very well-behaved. Our vet says he has a sweet disposition (it's true!). He weighs almost 5 pounds and I can tell he's gotten a little bit bigger. Mom insists his ears are growing too, hahaha!

Bou loves to play chase with anyone or any dog who will run with him! We tried to take him outside but he didn't really warm up to the idea - and in this weather I don't blame him. We'll try again when it gets warmer. He seems to have finally caught on to potty training. We're also starting on basic commands. I can tell he's very smart and will learn quickly.

Bou is very loved and is very loving. You did a great job caring for him and socializing him! He'll be a great little companion for years to come.

Thanks, Lee Ann

KLINE  KENNELS

NYS Dept of Agriculture Registration #PD603

From: Robin D

Subject: Female Mal Shi, Mello Mae with big brother Chico.

Hi Robin ,

The baby is well loved. She has had her 2nd set of shots, was microchiped, and weighs 3.2 lbs. The vets office absolutely loves her. She is sooo sweet. She has made a big impression around our apt. Complex. 

Thank you so much for raising such amazing puppies!

Thank you,

Robin D

Sun 8/16/20

Hi Robin,

Thank you for finding me such a great home. I love my new mommy and daddy. Even more I love my brother Chico. He is much bigger than me but we get along great and he is very gentle with me. My new mommy is sending you some pictures of us playing.  

Thank you again,

Mello Mae 

Mommy 

Robin D 

Hi Robin, 

Ella at 3 1/2 months.  She is doing great. 

We all love her, everyone wants her.  Taking her out now for potty.  Take care, JD.

Hi Robin, 

As promised her is a picture of Beau with his first hair cut.  I could not love this little peanut any more.  Thank you so much for this wonderful gift.

I hope you keep on doing what you're doing with your breeding.  Your babies are amazing.  He is such a smart, loveable, good natured little guy.  For being a little peanut, he has a giant personality.  When I look into his eyes, I see an old soul.

Truly, he owns my heart.

Happy New Year !   

                                                     01/10/22

I love my new baby, he is a petite Morkie Bear.

Mommy,

LS